Just a week before the whole country was gripped in an snowy wonderland that was not much fun for many.
Langley Castle
is up a country road and I was a little worried I would struggle to get there! However the snow started to thaw and Luke and Alice had a lovely sunny but very cold wedding day. Perfect for a winter wedding!
Alice and Luke moved out to live in Perth, Australia a few years back but came back to the UK for their wedding and it was apparent why....their friends and family are so warm and friendly and a wedding without them just wouldn't have been the same.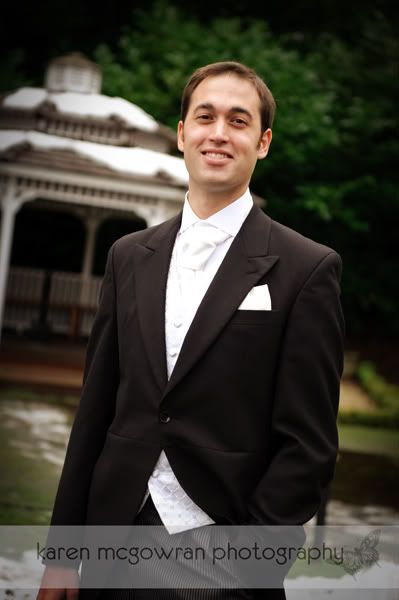 So this blog post starts with the rather dashing Luke. He was quite nervous as this stage but very excited to get the day started. He showed me the most awesome cufflinks - a present from his bride - which were made from maps of Brisbane (where they got engaged) and Haydon Bridge (the location of Langley Castle).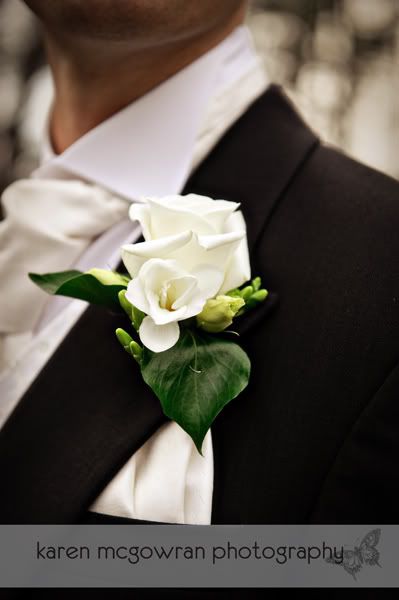 >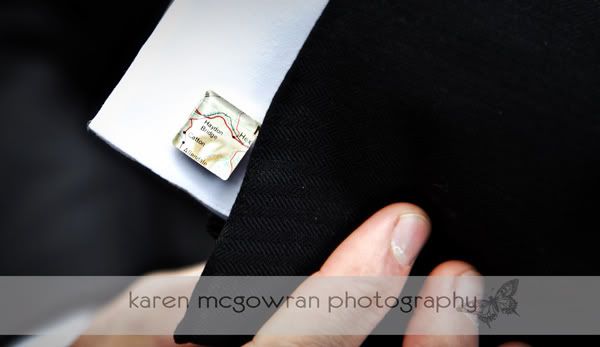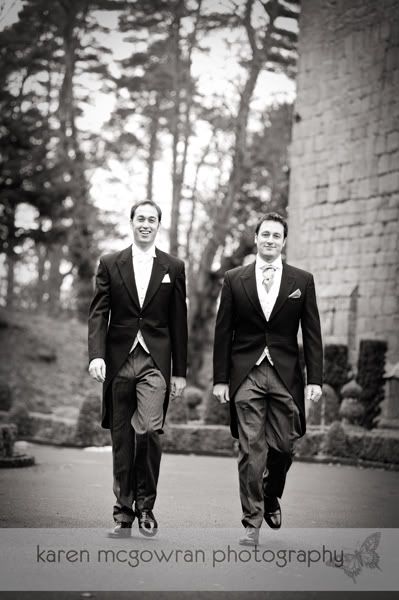 I then climbed the Castle stairs to find Alice. She was incredibly excited and busy getting ready with Louise her Bridesmaid and her Mum, Kath. I was very impressed with the rooms in Langley Castle - although from a photographers point of view I would have liked more light , I doubt they thought of that in the 13th century!!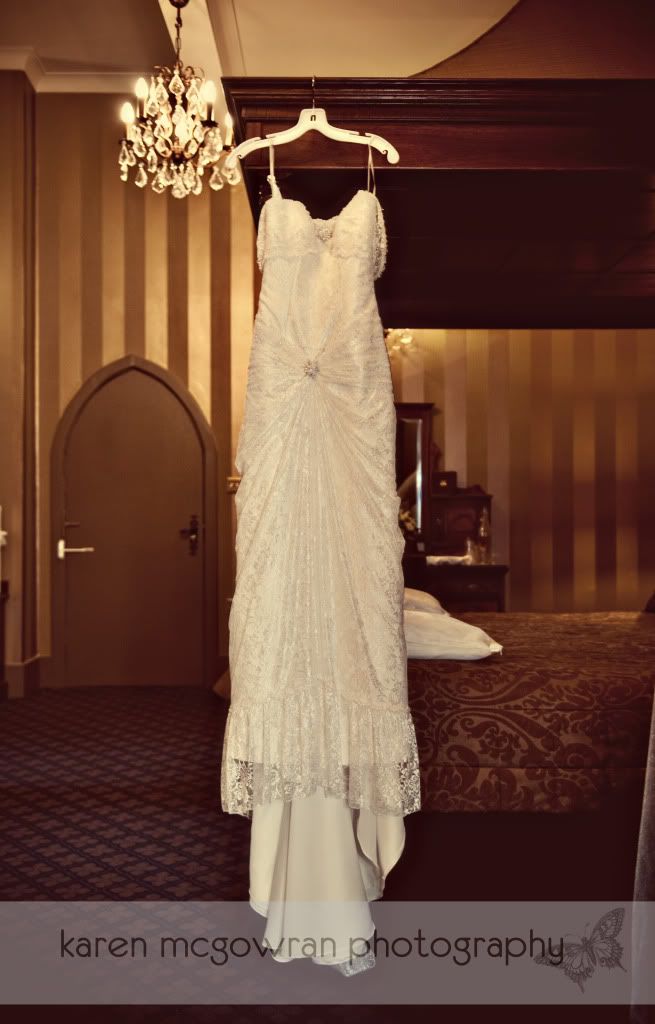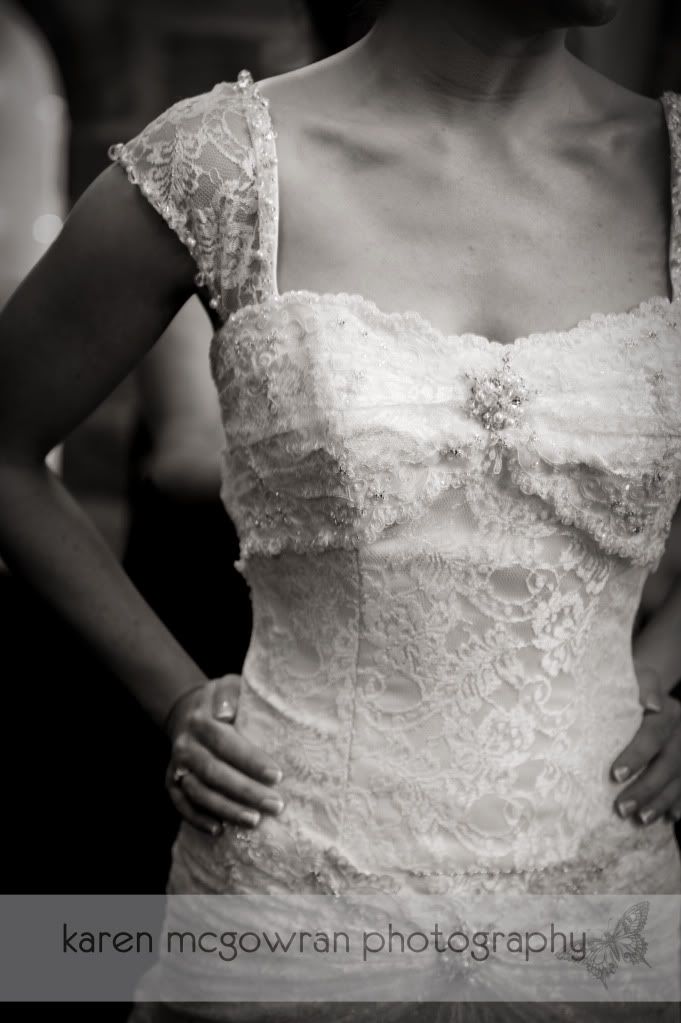 Alice bought her beautuful lace, figure hugging dress in Australia and it was so perfect for her. She wore it with a full length veil and sparkly comb which set it off beautifully. I found the bouquet and thought it looked perfect against the impressive stone windowsill.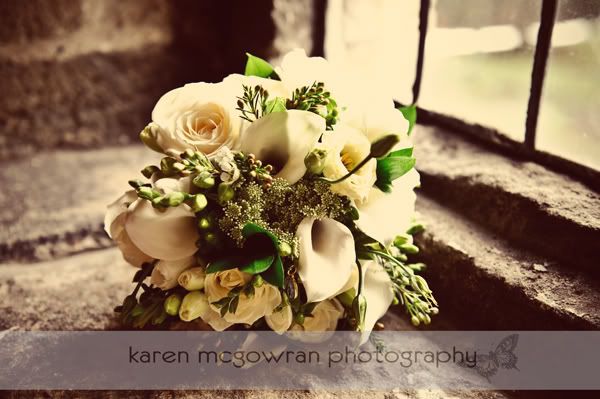 Some last minute touch ups and a lovely moment with her Bridesmaid....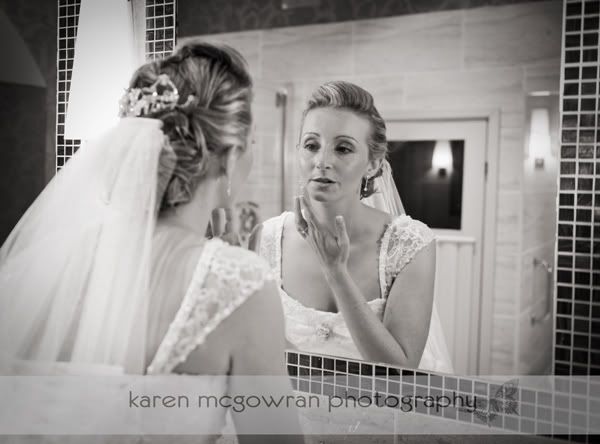 And then in a blink of an eye, Alice was floating down the aisle and marrying the man of her dreams. It was a lovely ceremony with Louise making a very emotional reading which almost has me in floods!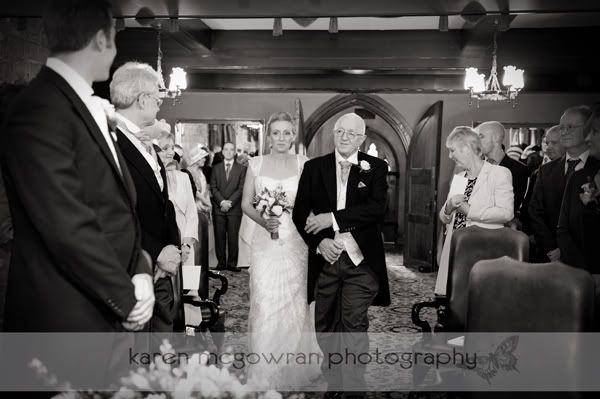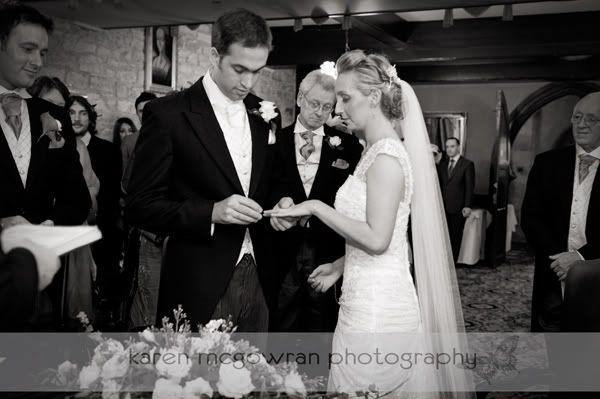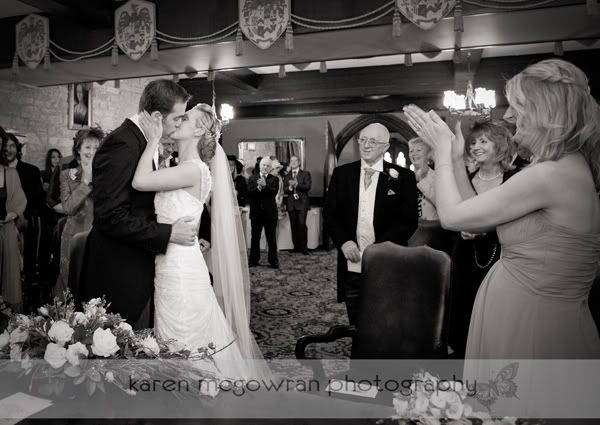 The weather remained dry so we asked the guests to pop outside while I raced up the stairs (stairs are a MAJOR feature at Langle Castle!) to get this shot. They are all smiling so maybe the warm pimms was taking effect!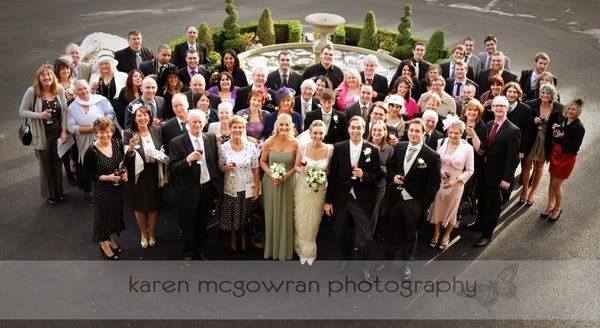 Alice and Luke were keen for a confetti shot....Langley Castle aren't keen on confetti being thrown so close to the castle to we moved down the drive and I think it makes for a better shot anyway.
At this point the guests made their way back into the Castle to warm up and taste the wonderful canapes and I had the Bride and Groom all to myself! This is my favourite part of the day and I was so pleased that the weather held up and we were able to stay outdoors. Alice was pretty cold but understood the importance of these images and was more than happy to indulge me for a while....while trying to imagine being in a warmer climate!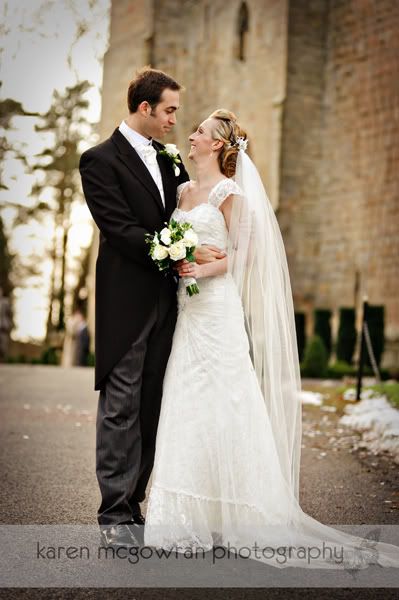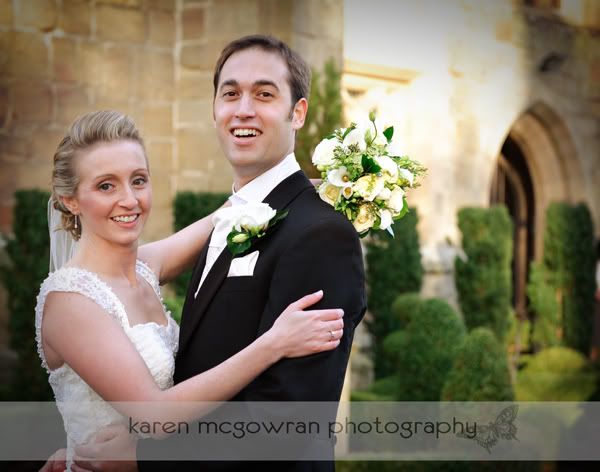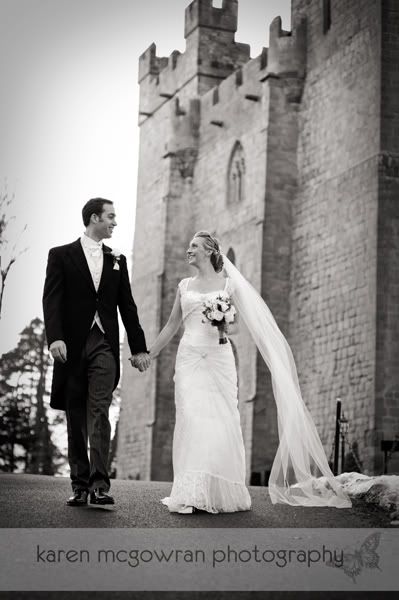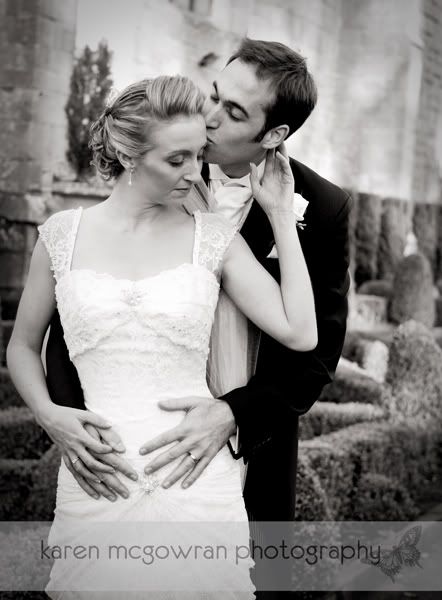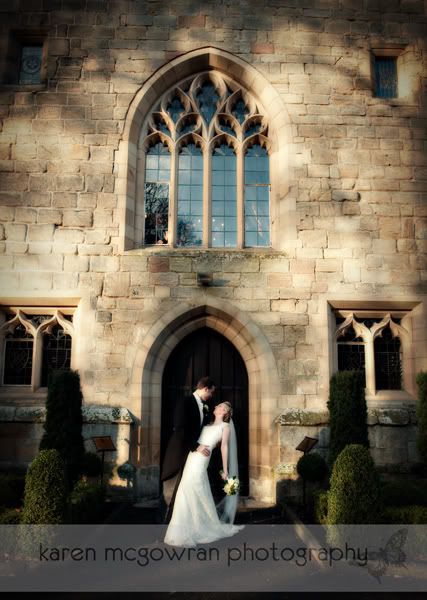 And then it was back to the cosiness of the castle and all their guests who welcomed the newly married couple with a big cheer! I couldn't resist some photos in the amazing window seats and then before we knew it the staff at Langley Castle were calling the receiving line and mouths started watering at the delicious food that was being served. Alice and Luke had given the table names an Australian feel and they looked beautiful.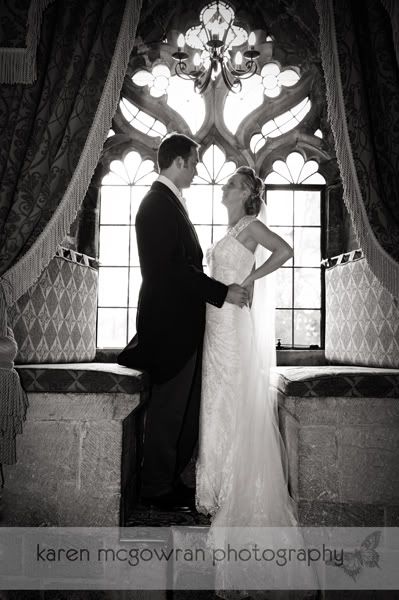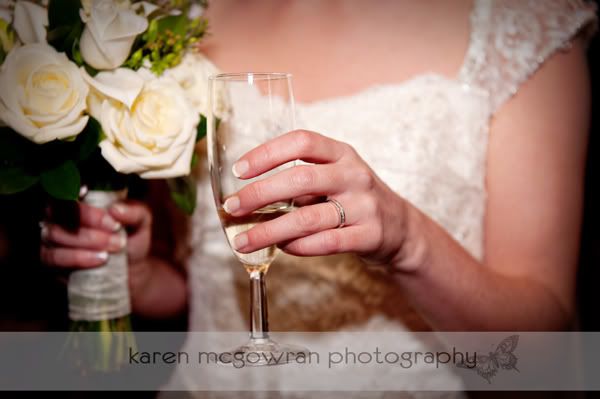 I left the Bride and Groom and their guests to enjoy their meal and popped back once the speeches were about to start. I really enjoy this part of the day, emotions are normally running high and there are often tears....usually mine! I love watching the reactions of the couple as they laugh, cry or sometimes looked shocked!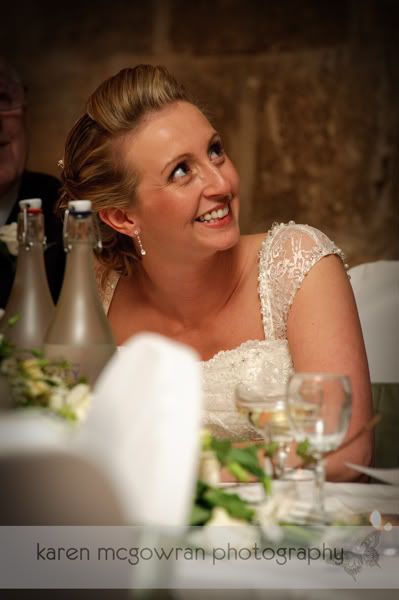 Finally.....party time!!! The party was kicked off with the super talented and amazing Paul Lytton. His card tricks left guests stunned and he truly is magical! Straight after the first dance the guests took to the floor and many of them were there for the duration...