It was my first visit to Crathorne Hall and I was very much impressed! The venue is perfect for a wedding, both in summer and I suspect it makes a great winter wedding too. Rowan and Arron chose Easter weekend for their amazing and wedding and here's why...their surname is Easter! Eyes peeled for bunnies and easter egg hunts...
Rowan and Arron are a stylish and chic couple, but also very warm and friendly too. It was an absolute pleasure to photograph their wedding and I am excited to share the story of their day with you.
Arron was ready and waiting for me with his brother, Leon who stood as his Best Man and his three ushers. All were raring to go and happy to pose for a few photos.
I left the guys and made my way to a very impressive Bridal Suite where Rowan was getting dressed helped by her Sister Tamsin and Arron's Sister Melissa. However all three were almost upstaged by a very cute flowergirl Polina!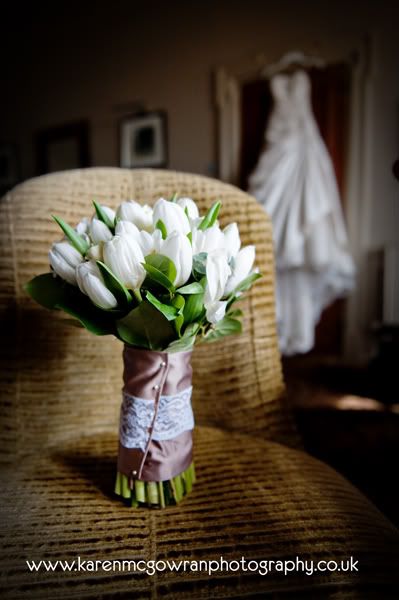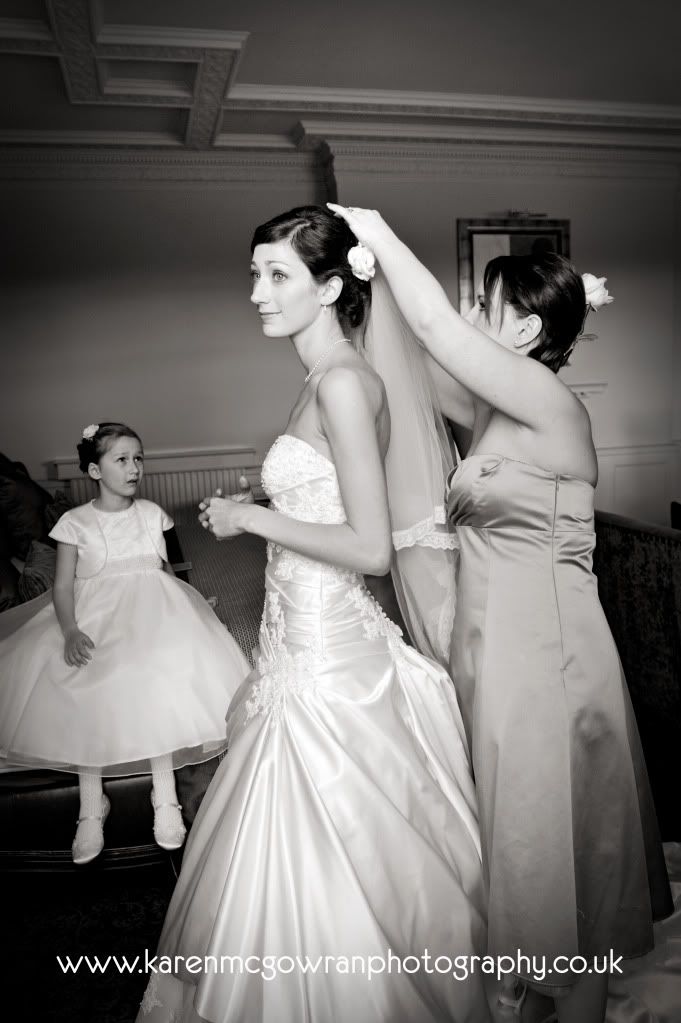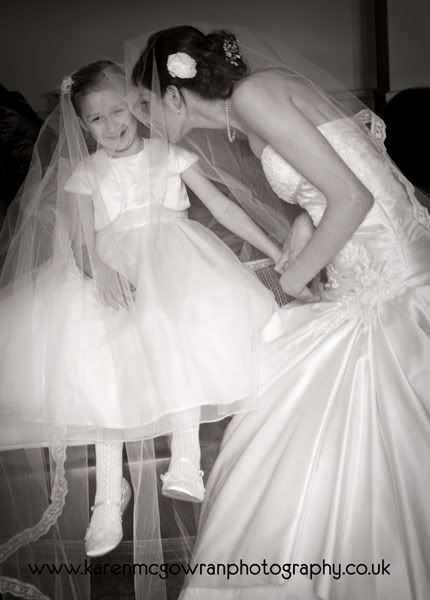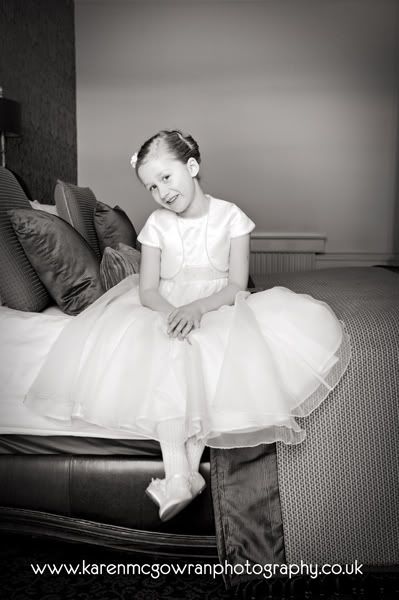 ....and then, in a flash it was time to become a married woman! Arron was brave enough to turn and look at his bride, it's a lovely moment.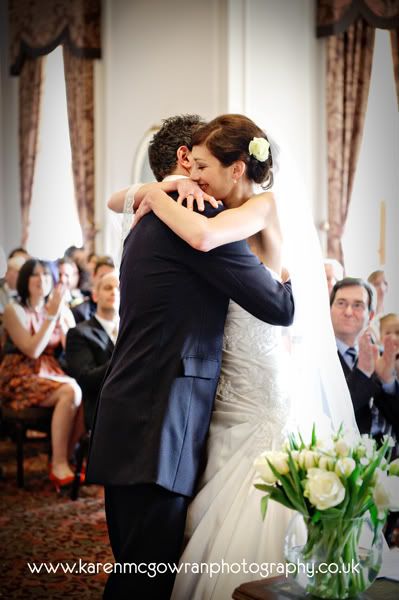 Confetti was thrown while the new Mr and Mrs Easter walked back up the aisle and it made for a great shot!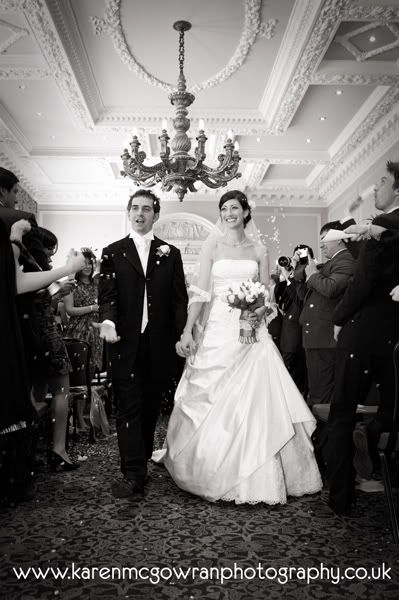 Then it was down to some (not so) serious stuff. The Bride and Groom portraits! We had many spots to choose from and my favourite shot of the day was amongst the daffodils. Well it was a beautiful spring day, it would be rude not too!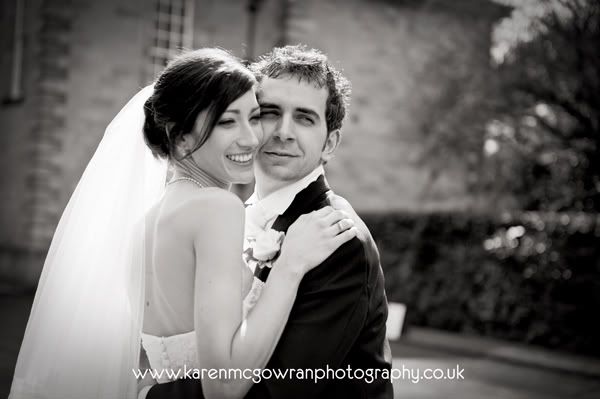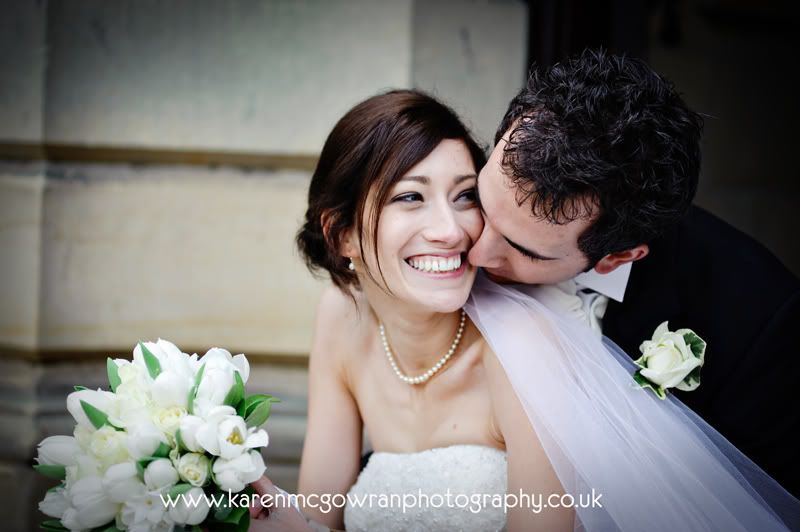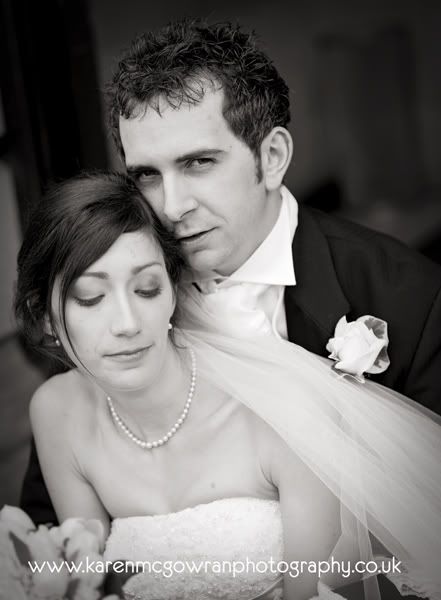 Rowan really wanted some relaxed shots with her Bridesmaids and Groomsmen and we had lots of fun with this wedding party. I love shots like this as they are natural and get everyone smiling.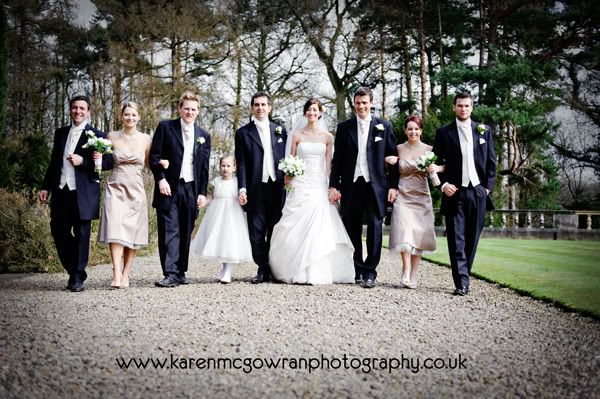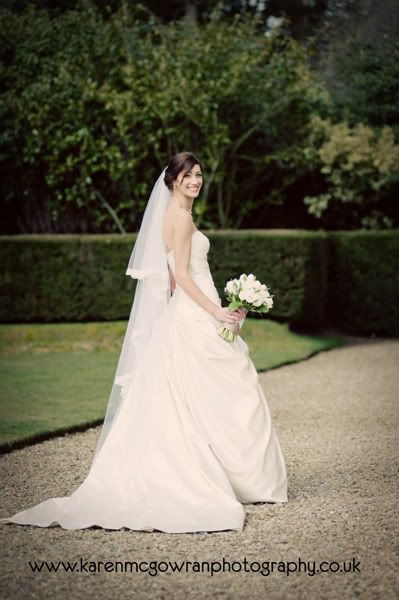 There is always lots of thought that goes into dressing the reception room and I love all the little details. Rowan and Arron gave all their guests chocolate bunnies - with the ribbons changed to match the colour scheme naturally! Also the children's napkins were shaped like bunnies ears.....that was a first for me!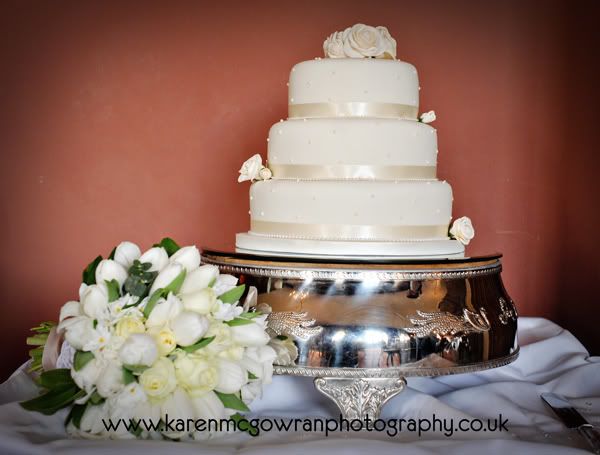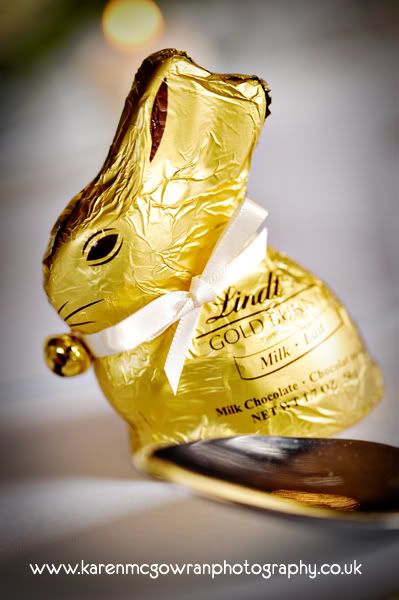 Paul the Bride's Father was first to make a speech then Arron took to the floor before we were entertained my Leon who make a great speech and did his brother proud. I kept a close eye on Rowan who was really enjoying the speeches.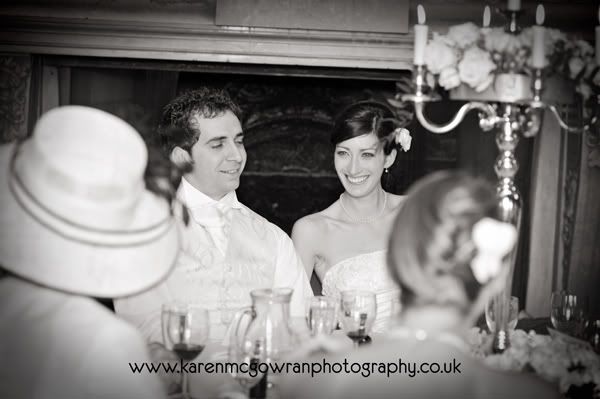 Once the wedding breakfast was over, I couldn't resist taking a few shots in the sumptuous bridal suite and Rowan and Arron were happy to take a few mins to snuggle for me.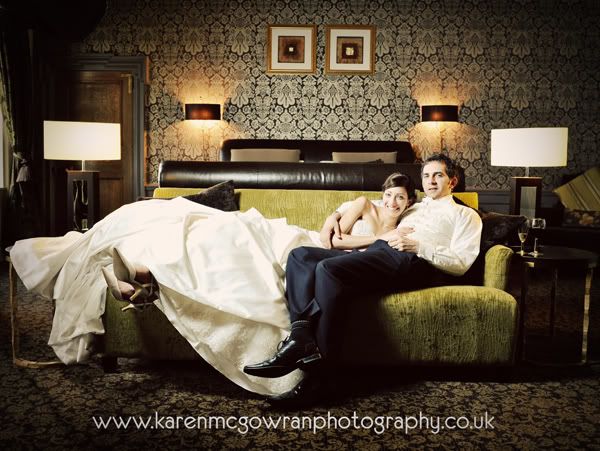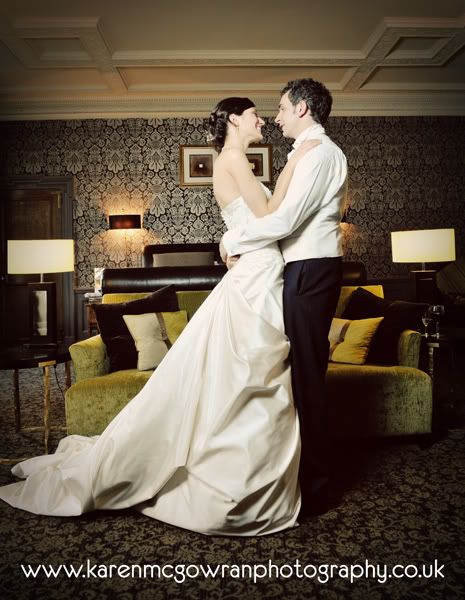 Now I was quite excited for this part....Rowan wanted to throw her bouquet! However we couldn't let her throw here bouquet as it was quite heavy and could have caused some damage so she chose a bridesmaid's instead (wise choice methinks!). The girls were lined up in anticipation.....Rowan turned and threw the bouquet....
Bingo!!! How happy does she look???
and then....party time!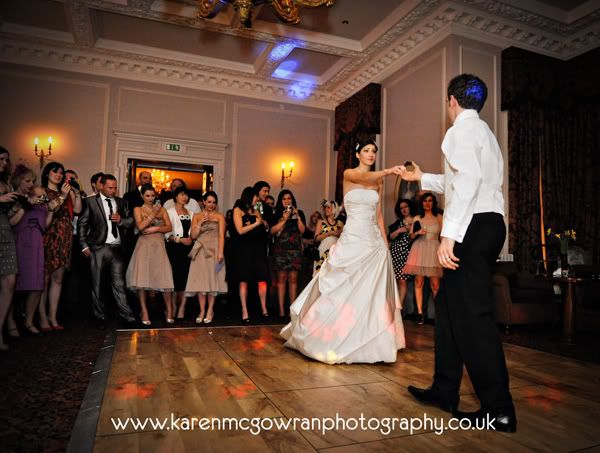 And then it was time to say goodbye and leave the happy couple to their party and no doubt a hangover!
A lovely day and a lovely couple, what more could you ask for?


www.karenmcgowranphotography.co.uk