A little over a week ago, Lorna and Rab tied the knot at
Dissington Hall
. The reasons for chosing this venue are pretty obvious. You get the whole place to yourself and it's a gorgeous place inside and out! When the weather doesn't play ball it's reassuring to know that you have great opportunities inside and out so Lorna and Rab knew they could relax and take whatever the British weather decided to throw at them.
The day started with Rab and his 'boys'. His brother, Lee, stood as Best Man and made an awesome speech which had people laughing and crying. They are obviously close and shared lots of laughs growing up. My favourite was about Rab giving a girl a life home after a date...on his BMX...classy!
Lorna is such an English beauty and her dress and styling really complimented her amazing features and colouring.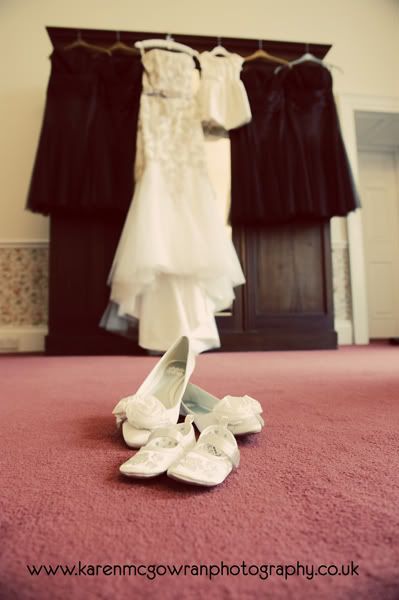 I love Gerberas....and had them at my own wedding!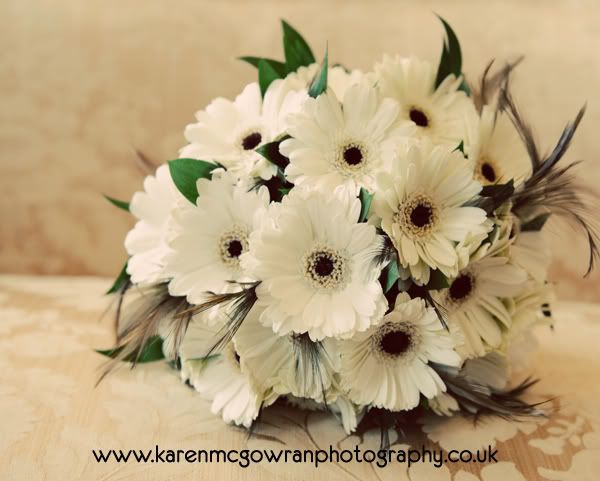 Rab send Lorna a gift on the morning of their wedding, she opened it when she was dressed and was over the moon to find a beautiful bracelet from Mikey.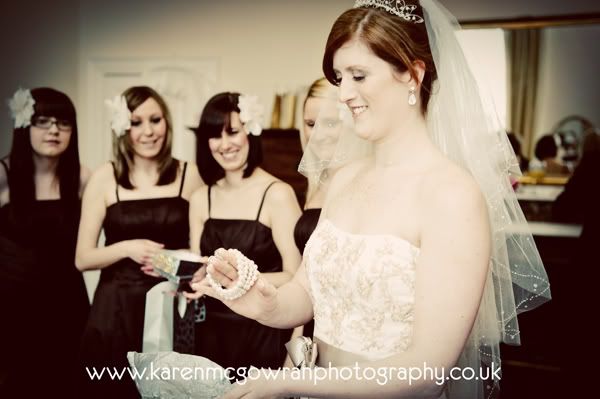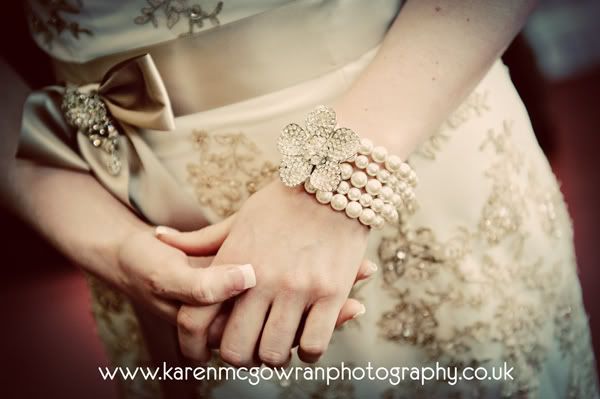 A stunning bride....hair and make up by Tracey Taylor from
Beautiful Bridal Makeovers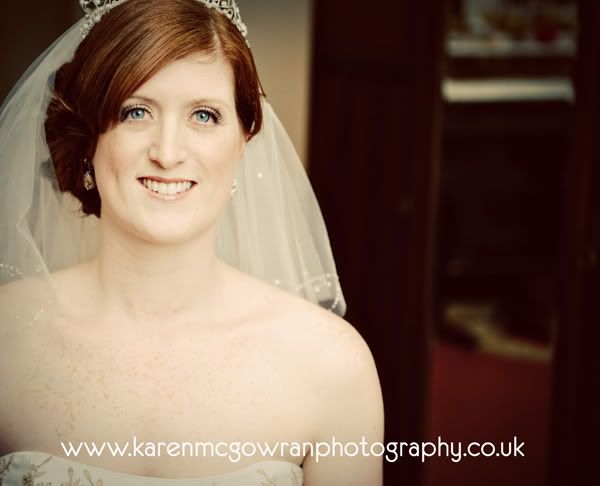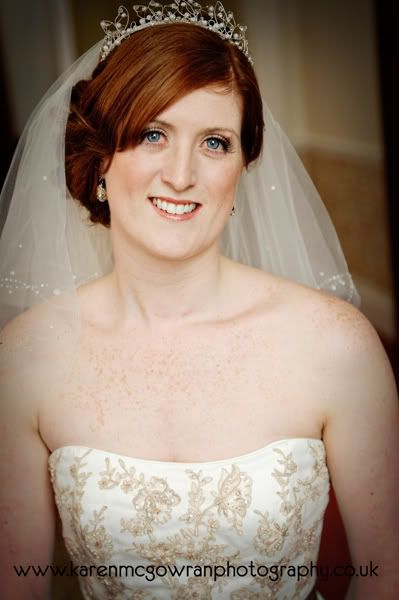 Oh and this is Lorna and Rab's daughter, Grace...who almost stole the limelight!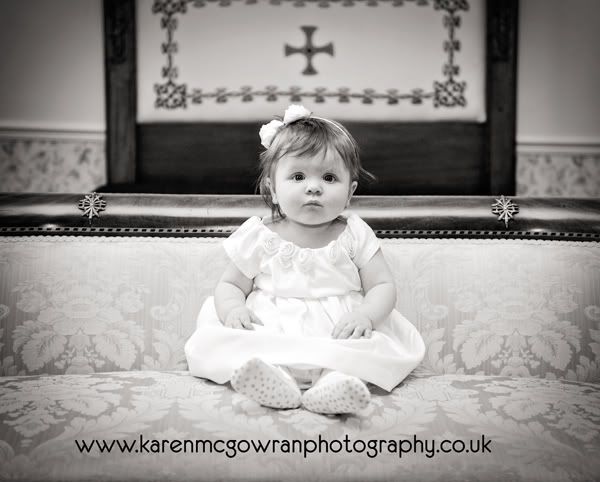 The very talented Andrea Pattison sung while Lorna floated down the aisle for a very emotional and touching ceremony.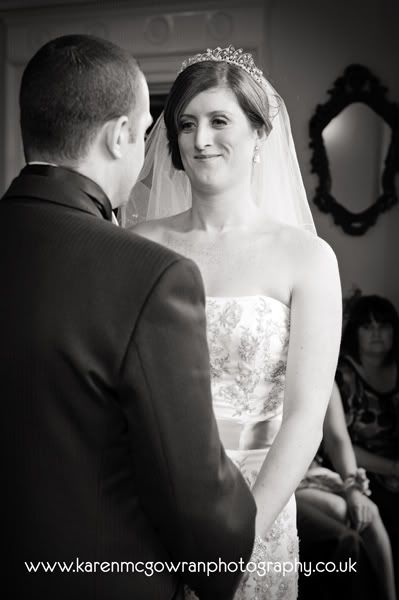 Mr and Mrs!!
The weather wasn't too good so we made full use of Dissington's newly decorated Newton Suite which was perfect for the group shots....we then braved the weather to get some lovely Bride and Groom portraits outside.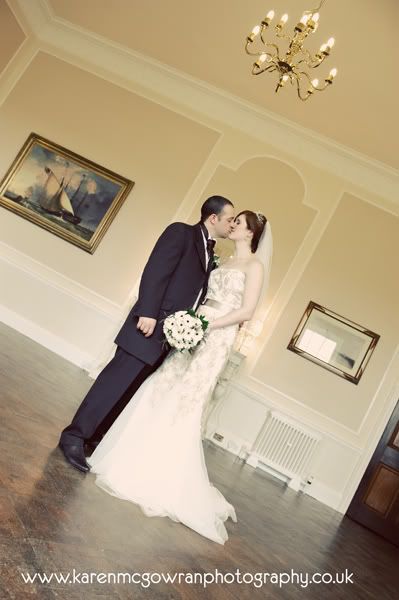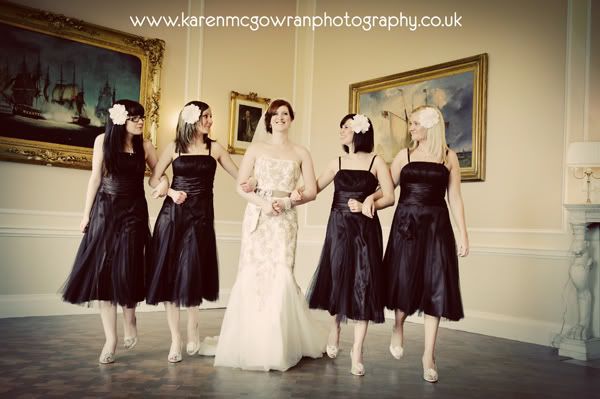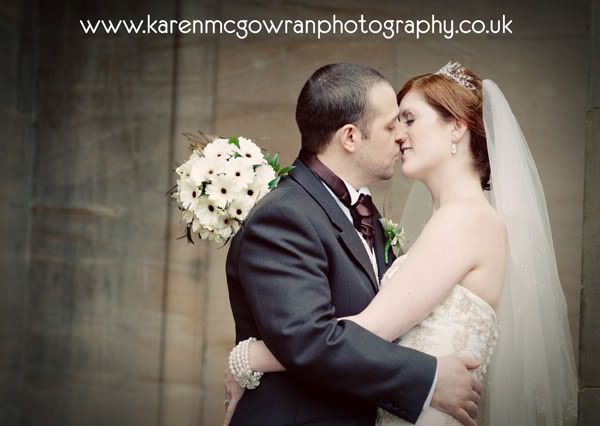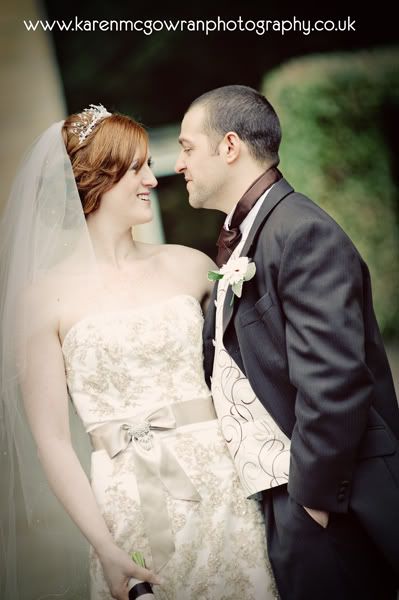 The rain threatened so we rushed back inside and made full use of the beautiful staircase.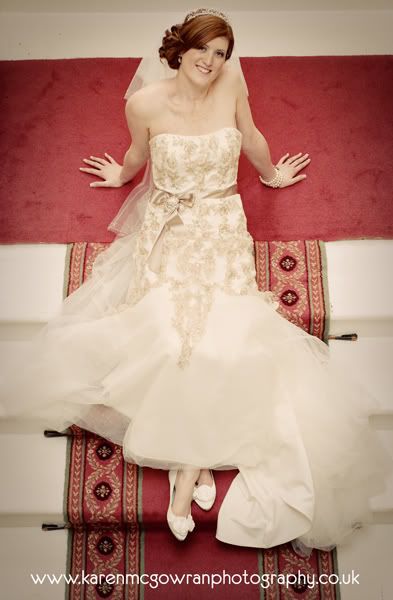 The cake was amazing and completely fit with the theme of the day.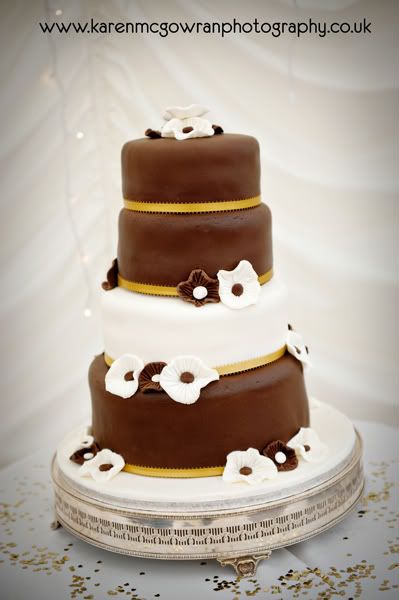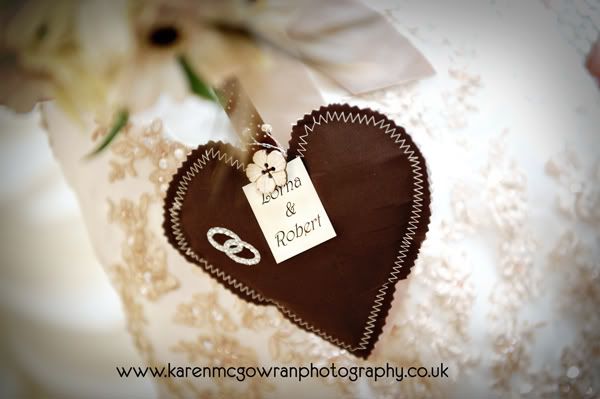 Laughing at the Best Man's speech...I told you he was good!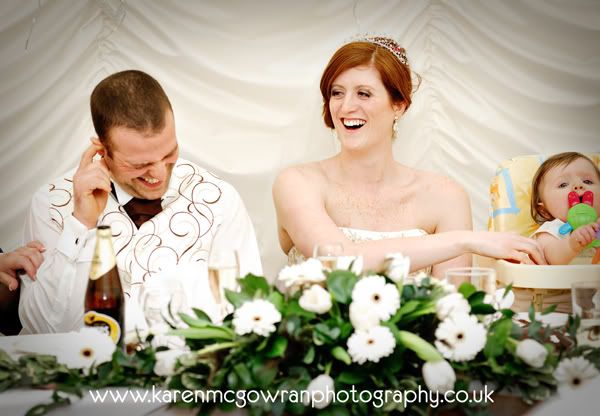 A final clinch before I left the couple to enjoy the rest of their day....and by all accounts it was a blinder!
Congratulations Lorna and Rab, I wish you a very happy marriage and hopefully I will see you all soon when your album is ready!
www.karenmcgowranphotography.co.uk