If you recognise Clare....it's because she's featured on this very blog once before...she was a bridesmaid for Lorna and Rab back in March! And this time she was the blushing bride and Lorna took on the bridesmaid role. Quite a few of their circle of friends chose 2010 to get married so it's been a busy year for everyone! So many dresses and pairs of shoes required!

This gorgeous day began at Clare's parents where the girls had fun getting ready. I love this part of the day, capturing all the brides stunning details.

Another special time is the moment a bride puts on her dress.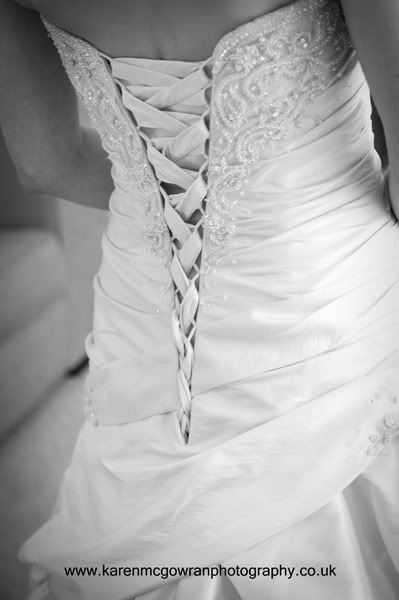 Clare had some very attentive bridesmaids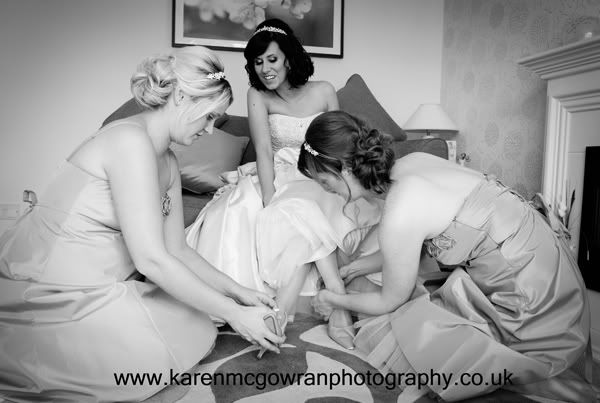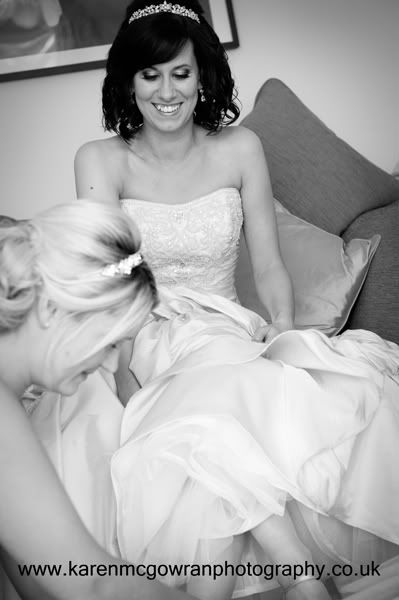 Leaving the girls to finish off getting ready we made a dash to St Andrew's church in the town centre. I was a happy bunny at this point as the sun was shining! I met the groom, Steve and some guests where also arriving and everyone was getting excited!

A handsome groom...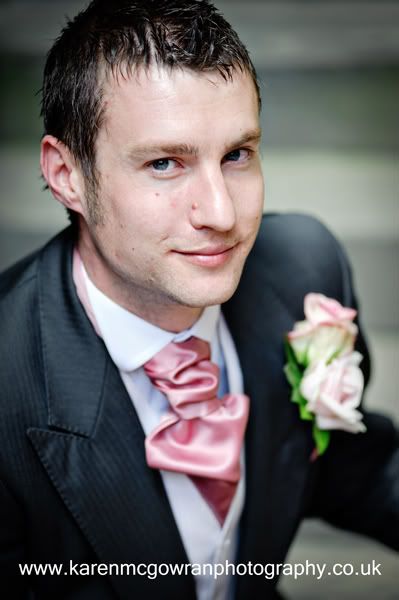 Talking about special moments...here's another...the arrival of a beautiful bride and her father!!
All brides dream of floating down the aisle and this was Clare's moment. All eyes where on her as she glided towards her groom in a beautiful gown looking every inch a princess. Just look at her smile!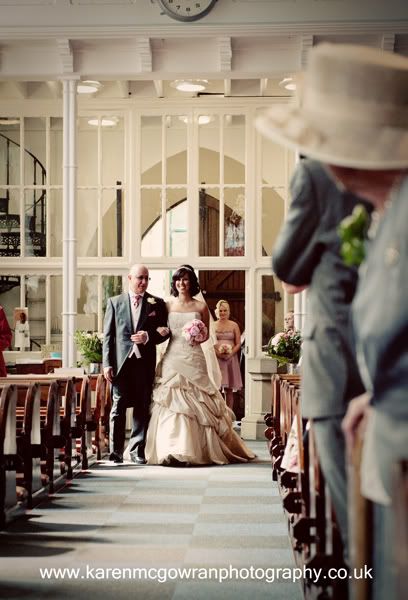 The girls were itching for the confetti shot so that's exactly what we did! Then we made thr shop hop to the awesome Jesmond Dene House Hotel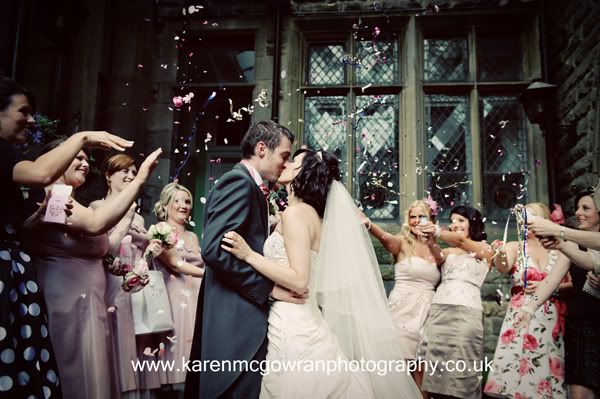 Wedding are a time for celebrating not only the love between the newlyweds but also for also all our close relationships. Clare shared a lovely moment with her grandma and also had some fun with her friends!
Now for the moment Steve had been dreading! The Bride and Groom portraits are a time to escape the hustle and bustle of the wedding day and share some romantic time alone and even though Steve wasn't keen on having his picture taken he quite obviously was so loved up that he forgot how nervous he was!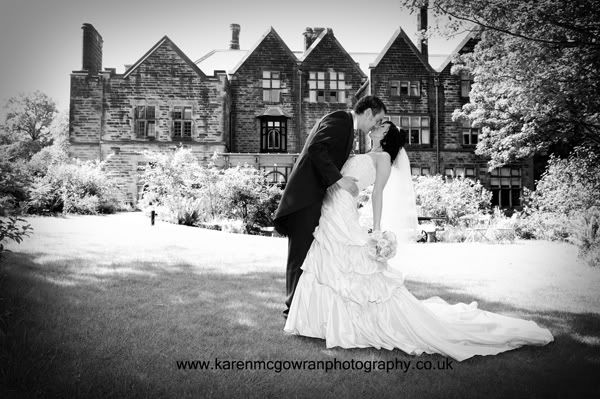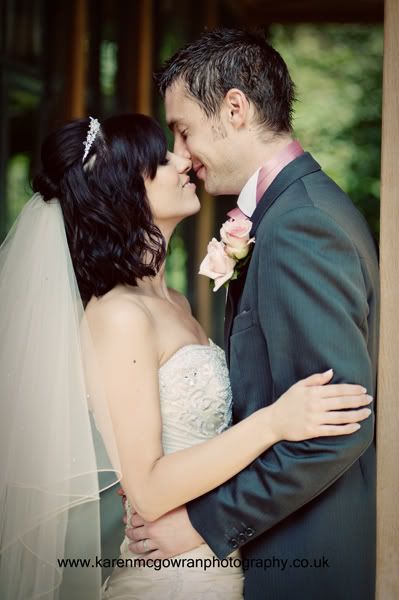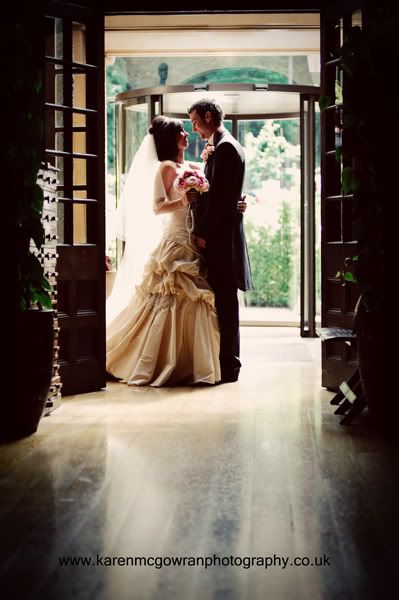 The great hall at Jesmond Dene house is an impressive setting for a wedding reception (if a little dark!) and Clare and Steve's little decorative touches made it magical.
Speeches. I love 'em but they so make me cry. I quite often weep behind my camera and have to stop myself from sobbing out loud!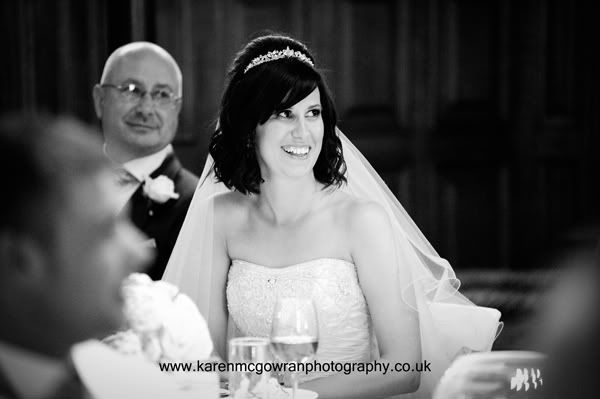 And for me this was the end of a beautiful day. Clare and Steve loved their photos....Steve left a message for me on Facebook saying "Hi Karen, just wanted to say thanks for all your efforts yesterday. The photos you've put up are cracking and the family really liked them as well". Happy Bride and Groom = one happy photographer!
So lots of love to Mr and Mrs Crossling and you know where I am for baby photos!
www.karenmcgowranphotography.co.uk