As weddings go this one had it all...and I knew that from the moment I clapped eyes on Natalie's Jenny Packham wedding dress and Jimmy Choo shoes! Natalie and Greame settled on
The Ramside Hall
as the venue for their special day as it fit perfectly with their glamorous theme. The Ballroom with it's stunning chandeliers is peferect for a wedding reception.
The Ramside has a large farmhouse on site which is perfect for the girls getting ready in the morning and this is where I began the wedding coverage in the morning.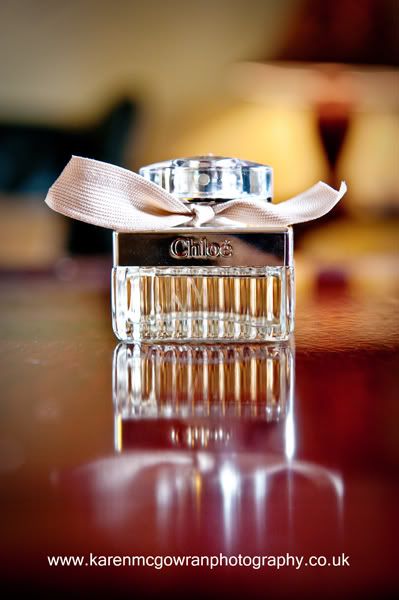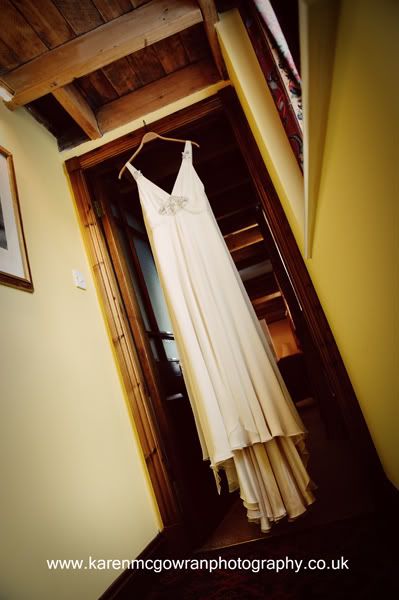 It was all lovely and calm and everyone was enjoying being pampered and talking about the day ahead. The girls decided it was time to get into their dresses and it was oooh and ahhs all round when Natalie decended the stairs looking every inch a bride.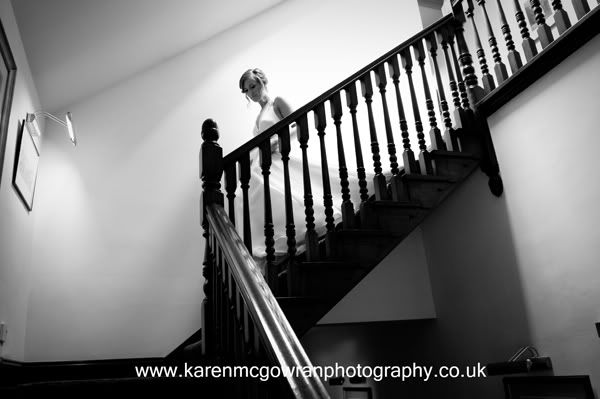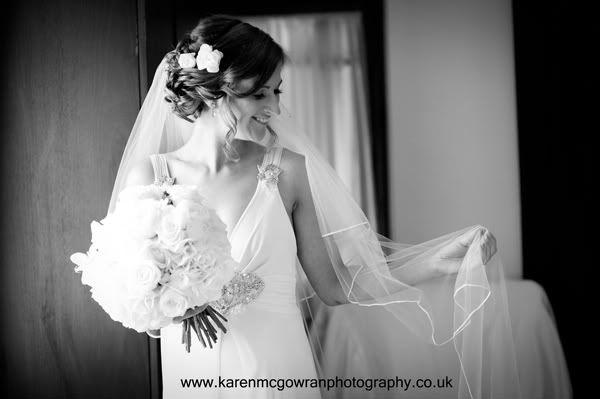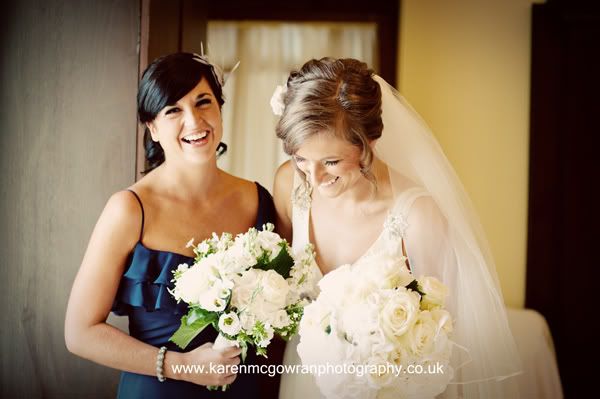 I left the girls to some time alone and went off in search of Graeme and his groomsmen. They too looked dashing and quite relaxed!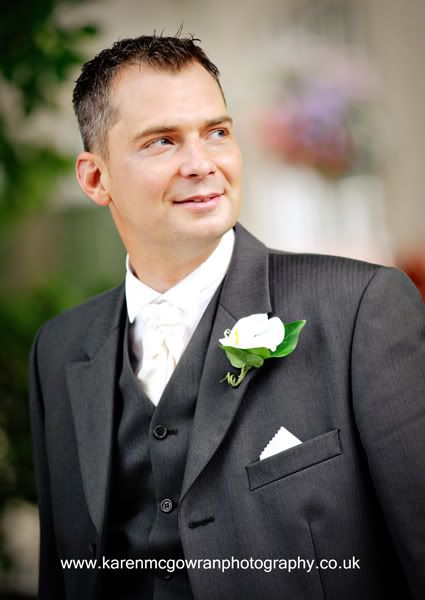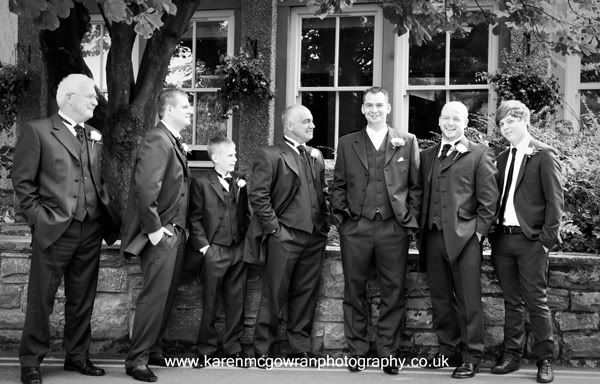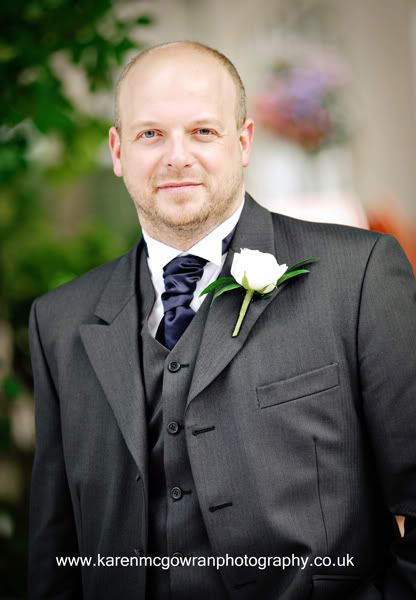 All the guests were guided to their seats and the Bridemaids waited excitedly for the arrival of the bride.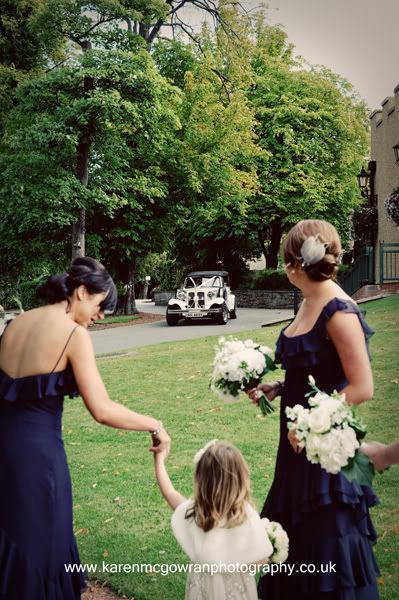 Natalie looked flawless as she floated down the aisle to Graeme and there were quite a few tears of happiness around he room!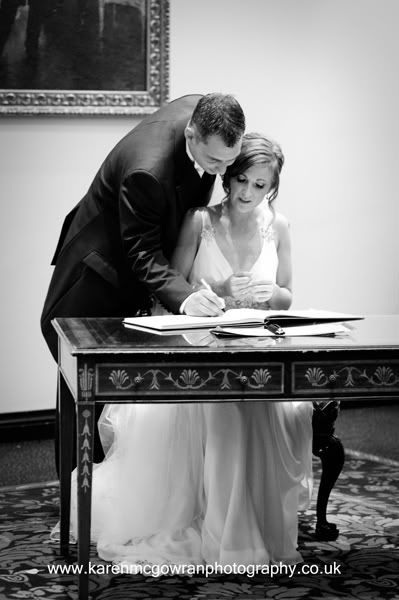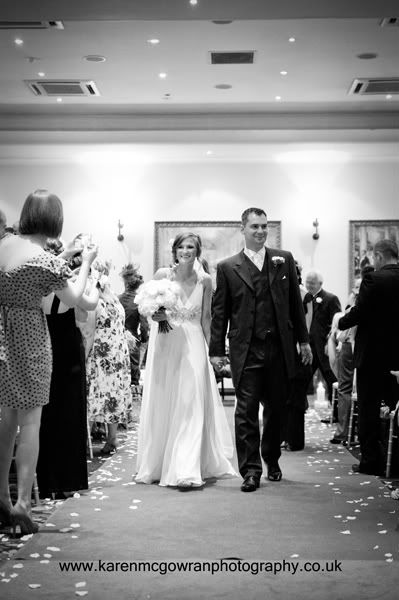 And now we have ourselves a super happy, loved up Mrs and Mrs Moralee! The weather stayed dry for a few group shots and some lovely portraits in the gardens.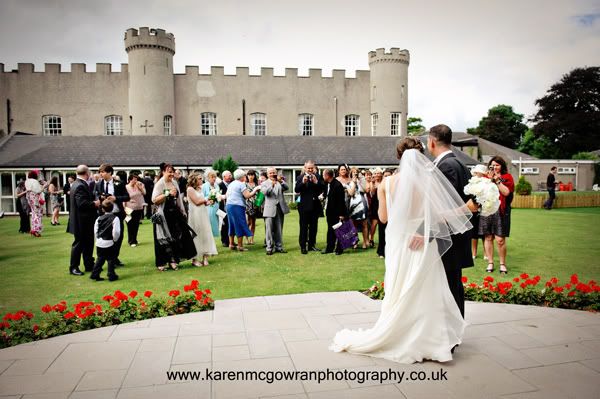 A huge part of the day for Natalie was the styling of the reception room, it was key to the theme of the day and she really wanted to make an impression so as the guests were enjoying a drink (or two!) we sneaked off to see how it all looked. And it looked stunning!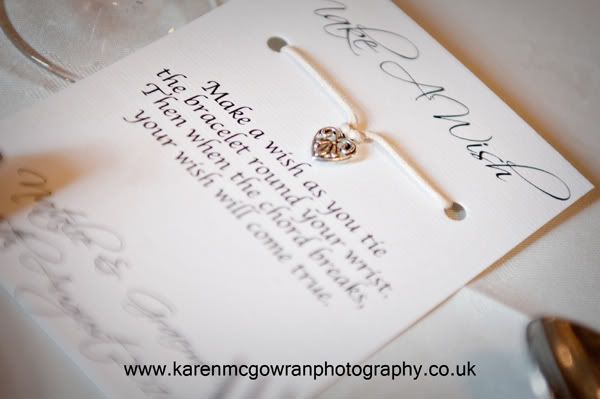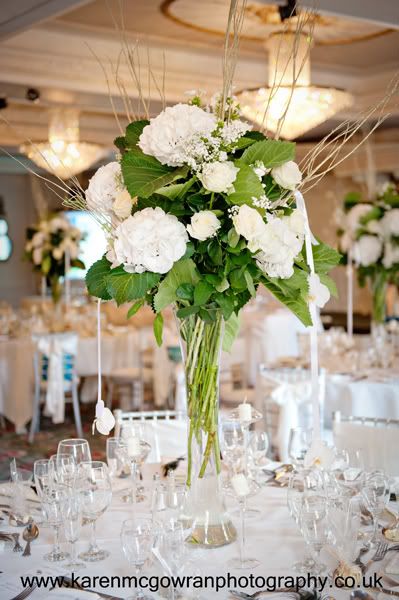 Natalie is a very talented wedding stationery designer so standards were high and no one was disappointed with how the tables looked from the beautiful menu cards adorned with peacock feathers to the wish bracelet favours and the stunning floral centrepieces. Loved those flowers!!
The speeches were fantastic with the Best Man making use of a projector to embarass Greame with childhood photos and funny stories when they were growing up (and beyond!). It was really funny and also quite touching.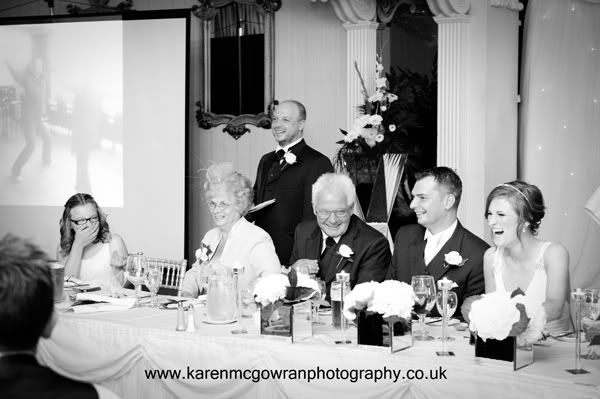 After the reception I found the girls playing Catwalk models (the champagne most definately taking effect here) so never to miss a trick I grabbed the bride and we got some great shots.

The sun started to set and it looked so pretty, perfect for some more portraits of the happy couple....along with some moustaches on sticks
!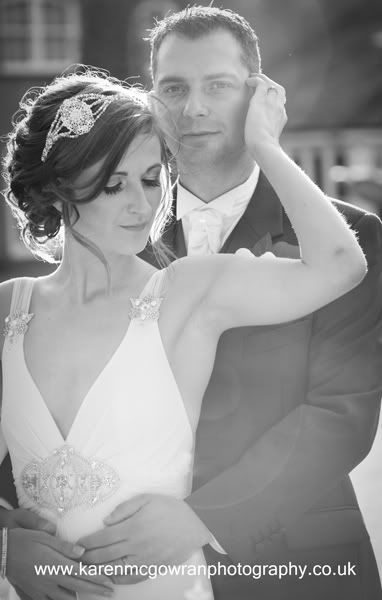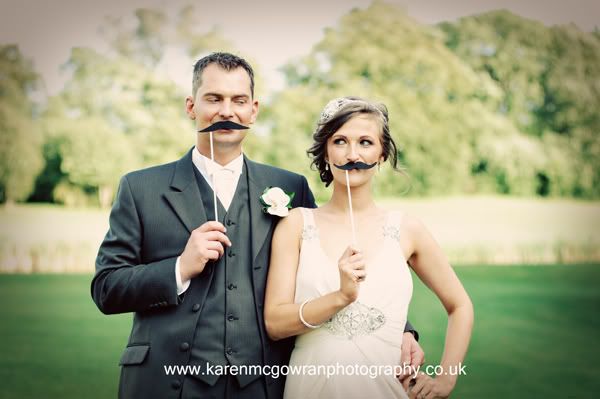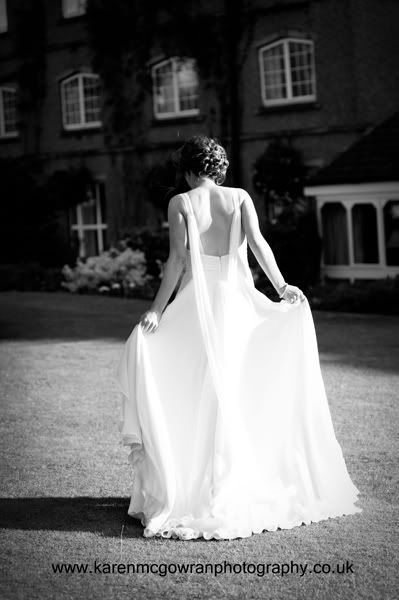 Partytime with the excellent Young Drifters!!!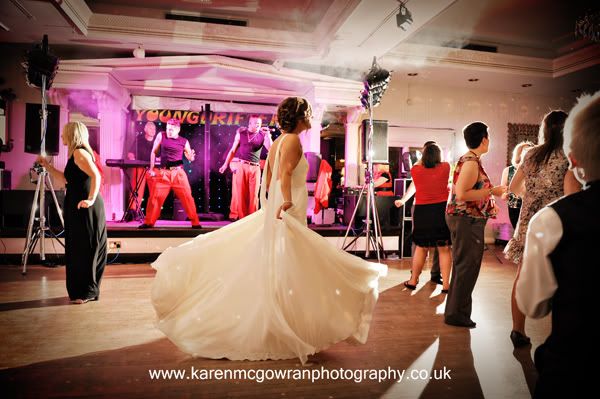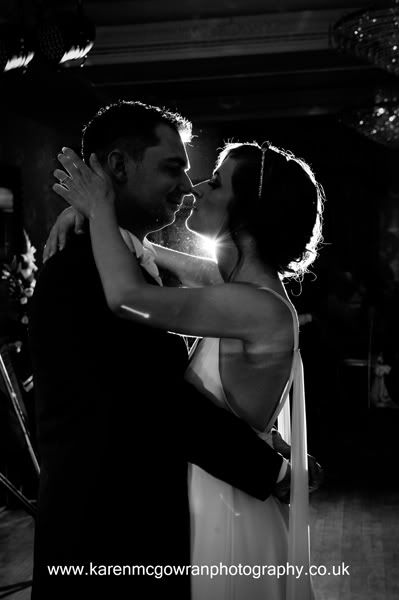 I would like to wish Natalie and Graeme a very long and happy marriage and thank you for chosing me to photograph your beautiful wedding.